Videos of the python go viral on social media. But you too will be stunned for a while by watching the video of the giant dragon roaming on social media these days. IFS officer Sushant Nanda shared this amazing video of the dragon on his Twitter.
After sharing this video, people are asking what is in the stomach of this dragon? Sharing this video, Nanda wrote in the caption, a big dragon is cooling itself after eating. The video shows a dragon crawling in a pool of water to relieve itself during hot weather.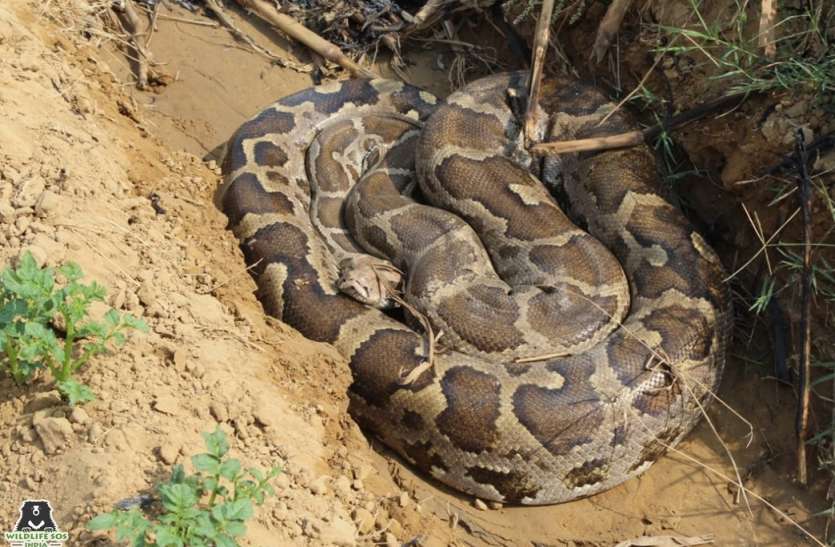 Now that the dragon is so huge, how can it go into a small pool of water? So half of his body remains outside. One thing to note in this video is Dragon's belly. Were you surprised to see this video? Social media users like you are also surprised to see this video.
After seeing him, people are asking what is in his stomach? So let us tell you how users reacted after watching this video. One user said that the dragon's stomach swelled because he had hunted a big animal and immediately started drinking water. He is definitely indigestible, he started drinking water immediately after meals.
Click Here to Share This on Whatsapp