Nowadays, social media has become a very big platform to reach anything to the public. Where every person is spreading his words easily to the people. Once posted, people continue to viral it.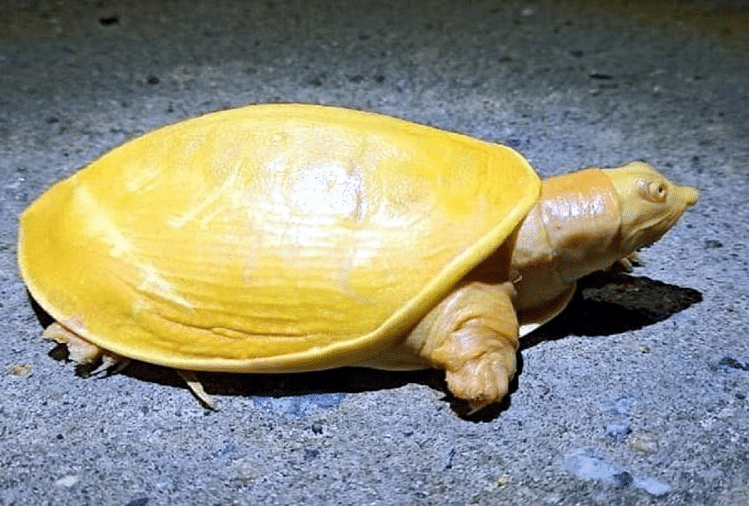 Due to which that matter spreads like fire. Meanwhile, a yellow turtle is going viral on social media. There are many types of animals in this world and all have their own unique characteristics and nature. But there are some animals that come in the news due to API rarity and surprise everyone.
One such yellow turtle is becoming viral on social media. For your information, let us know that this turtle is found from Sujanpur village. However, the people of the village have conveyed the rights of the forest department to it. Indian Forest Service officer Sushant Nanda has also tweeted a video of this rare turtle.
He shared this video and wrote – maybe it was an albino. A few years ago a turtle of this type was resuscitated by locals in Sindh. In this post, officer Sushant Nanda has written that pink eyes are a symbolic feature of albinism.
Click Here to Share This on Whatsapp